October 2, 2019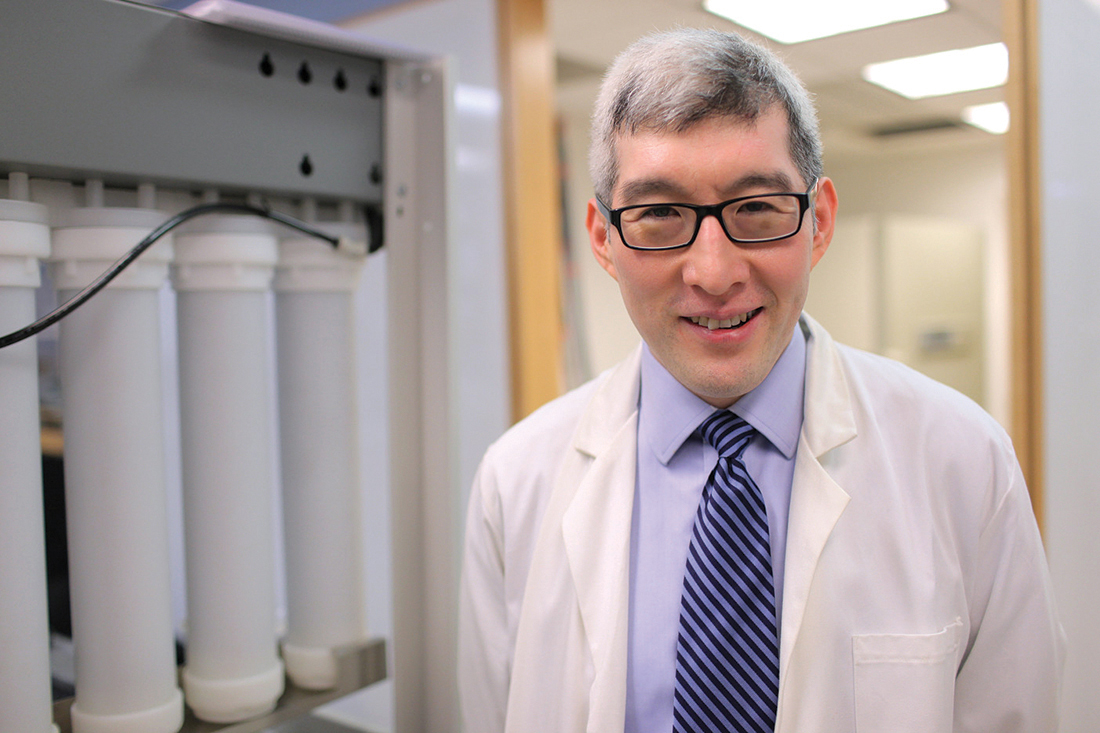 Dr. Francis Lee. Photo credit: John Abbott
Dear WCM Community,
We are delighted to announce that Dr. Francis Lee, a leading physician-scientist whose research focuses on anxiety disorders, has been named Chairman of the Department of Psychiatry at Weill Cornell Medicine and psychiatrist-in-chief at NewYork-Presbyterian/Weill Cornell Medical Center, effective July 1. He succeeds Dr. Jack Barchas, who has served as chair of the department for 25 years and will remain on faculty.
In his new role, Dr. Lee will oversee one of the largest academic psychiatric programs in the country, with more than 300 inpatient beds and numerous outpatient programs across two campuses – NewYork-Presbyterian/Weill Cornell Medical Center in Manhattan and NewYork-Presbyterian Westchester Division in White Plains. He plans to develop further the department's expertise in a range of research areas including psychotherapy, molecular neurobiology and circuit-based neuroscience.
Dr. Lee is the Mortimer D. Sackler, M.D. Professor of Molecular Biology in Psychiatry and Professor of Psychiatry, Pharmacology and Neuroscience at Weill Cornell Medicine, as well as Research Co-Director of the NewYork-Presbyterian Youth Anxiety Center. A neurobiologist and psychiatrist studying the molecular basis of anxiety disorders, he earned his bachelor degree with highest honors from Princeton University and his medical degree and a doctorate from the University of Michigan, followed by psychiatry residency training at the Payne Whitney Clinic at NewYork-Presbyterian/Weill Cornell Medical Center. He completed postdoctoral training in molecular neuroscience at the Skirball Institute, New York University and the University of California, San Francisco. Dr. Lee joined the Weill Cornell Medicine faculty in 2002 as an Assistant Professor of Psychiatry and of Pharmacology. In 2011, he was named Vice Chair for Research in the Department of Psychiatry, and has served as Interim Director of the Sackler Institute for Developmental Psychobiology since 2016.
Dr. Lee has served on several panels and boards at the National Institutes of Health and national mental health foundations, and has received numerous honors and awards including the Presidential Early Career Award for Scientists and Engineers, the Burroughs Wellcome Clinical Scientist Award and the Siegel Family Award for Outstanding Medical Research. He has been elected a member of the American Society for Clinical Investigation, the Association of American Physicians and the National Academy of Medicine.
For more information, please see the Newsroom story at: https://news.weill.cornell.edu/news/2018/07/dr-francis-lee-appointed-chair-of-the-department-of-psychiatry-at-weill-cornell 
Please join us in congratulating Dr. Francis Lee on his new appointment, which will ensure that the Department of Psychiatry continues to maintain a national presence as a leader in patient care, groundbreaking research, and education.
Sincerely,
Augustine M.K. Choi, M.D.
Stephen and Suzanne Weiss Dean
Weill Cornell Medicine
Steven J. Corwin, M.D.
President and Chief Executive Officer
NewYork-Presbyterian